Fortnite installed on your, iPhone & iPad
Fortnite has been highly popular on iOS devices, Apple has banned the popular mobile game Fortnite
Fortnite is compatible with all the latest iOS versions such as iOS 14 – iOS 15.6.1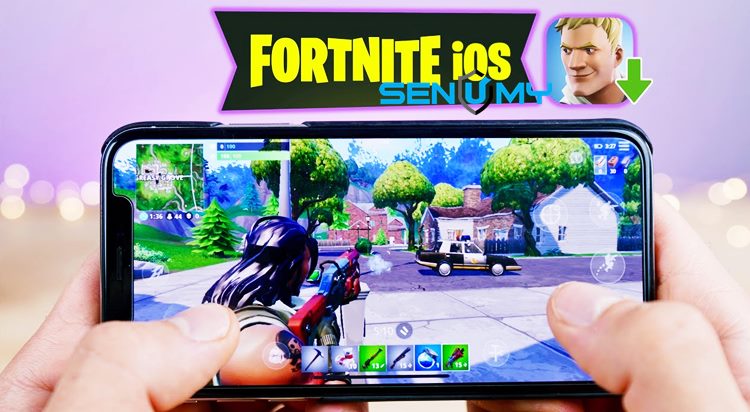 following these 2 Methods!
Version Compatibility :
iOS 15.6.1, iOS 15.6, iOS 15.5, iOS 15.4.1, iOS 15.4, iOS 15.3.1, iOS 15.3, iOS 15.2.1, iOS 15.2, iOS 15.1, iOS 15, iOS 14.8, iOS 14.7.1, iOS 14.7, iOS 14.6.1, iOS 14.6, iOS 14.5.1, iOS 14.5, iOS 14.4.2, iOS 14.4.1, iOS 14.4, iOS 14.3, iOS 14.2, iOS 14.1, iOS 14.0.1, iOS 14
Device Compatibility :
iPhone
iPhone 13 Pro Max, iPhone 13 Pro, iPhone 13, iPhone SE 2, iPhone 12 mini, iPhone 12, iPhone 12 Pro, iPhone 12 Pro Max, iPhone 11, iPhone 11 Pro, iPhone 11 Pro Max, iPhone X, iPhone XS Max, iPhone XR, iPhone 8,
iPhone 8 Plus, iPhone 7, iPhone 7 Plus, iPhone 6s, iPhone 6s Plus, iPhone 6,
iPhone 6 Plus, iPhone SE,iPhone 5s
iPad
iPad Mini (5th generation), iPad Air (2019, 3rd generation) iPad mini 4, iPad mini 3, iPad mini 2,iPod Touch 6G
2nd-gen 12.9-inch iPad Pro, 12.9-inch iPad Pro, 1st-gen 10.5-inch iPad Pro
9.7-inch iPad Pro,iPad Air 2, iPad Air
How to download Fortnite for iOS with Xbox Cloud gaming.
Step 1 Go to the Xbox Cloud Gaming website linked.
Step 2 Now tap on the "Share" icon, find "Add To Home Screen" Add "
Step 3 Now on the home screen the "Cloud Gaming" Open the app.
Step 4 Tap On "Fortnite">"Sign In" and sign into your Microsoft account.
Step 5 After you have signed in, tap on "Play" and enjoy Fortnite! this is streaming the game (need an internet connection)
How to download Fortnite for iOS with the iMazing tool
Step 01. Download iMazing for Windows / Mac here
Step 02. Download Fortnite Data for iMazing here
Step 03. Install iMazing and open it.
Step 04. After iMazing is opened, click on "Continue Trial" under the "Enter License Code" button.
Step 06. Plug your iPhone or iPad into the computer. If asked to Back Up Now, press "Later"
Step 07. Click on your iPhone on the left-hand side of the iMazing app, then click on "Quick Transfer"
Step 08. Drag and drop "Fortnite-ForTutuBox.io.imazingapp" into the iMazing App.
Step 09. Click on App then Next in the bottom right. Click "Transfer" on any other Popups, Then Fortnite iOS should start installing, NO Jailbreak is needed!
Step 10. When prompted, enter your Apple ID and password. You MUST have downloaded Fortnite in the past. If you have downloaded Fortnite in the past, Fortnite will install, if not, you will see an error code. The login is sent to Apple ONLY in order to download the app.
Step 11. Now, WAIT for Fortnite to install on your iPhone. When the process is done your iPhone should be in the "Hello" screen. Follow any on-screen instructions by iMazing to finish the Fortnite install
Step 12. When opening Fortnite, you will see a RED screen that looks bad. Just press on "Log Out". Now Fortnite is working!
NOTE: Fortnite iOS is very glitchy, especially on the iPhone 12 series. For example, my phone froze when I entered in my Epic Games login, and when loading up Fortnite for the first time, I couldn't choose a game mode. Both times restarting the game fixed the issue. Enjoy Fortnite!
Fortnite Download (Without Jailbreak)
How to install Jailbreak for Fortnite
1. Download AppSync via Cydia or Sileo
2. Download KernBypass via Cydia or Sileo
3. Go to the Home Page of TutuBox by tapping on This
4. Download "TutuBox Page"
5. Open TutuBox
6. Tap on "Search Apps"
7. Search for "Fortnite"
8. Download "Fortnite" NOT "Fortnite (experimental)"
9. After Fortnite is downloaded, make sure you ENABLE Fortnite iOS in Settings>KernBypass
10. ENJOY Fortnite!