XinaA15 Jailbreak
Xina jailbreak support for iOS 15.0 to iOS 15.1.1, but this time the tester has released a demo video, and the jailbreak app is actually working (A12-A15 is supported) Devices.
Download XinaA15 Jailbreak
☯️ Stay tuned, IPA very soon for you.
Xina520's jailbreak for iOS 15.0 to 15.1.1, A12 – A15 Devices.
The iPhone XS Max iOS 15.1 test is OK, and the operation is very stable.
The test will be sent to plug-in developers first. Currently, only. 15.0-15.1.1 A12-A15 is supported.
Xina jailbreak by Mr. @Xina520 is an jailbreak app named " XinaA15 "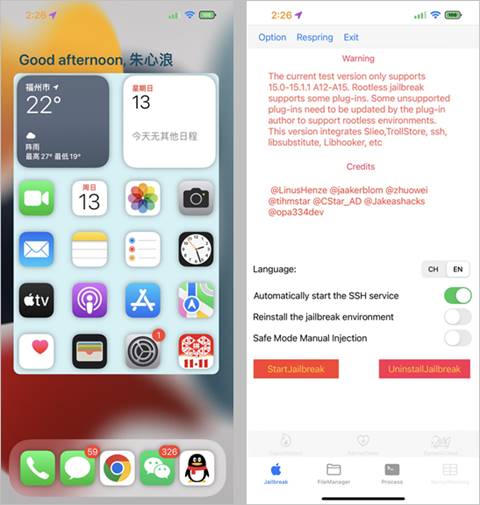 You can see that the font has been changed and the status bar has been customized.

Installation of jailbreak apps is also included, installing FloatindDock from Sileo, and respringing from the XinaA15 app.

In this jailbreak main install, the Sileo package manager and its operation can also be confirmed.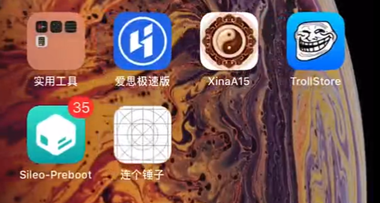 iOS 15 XinaA15 jailbreak news
XinaA15 Jailbreak iPhone 13 (A15) New Released a demo video.
Warning
The current test version only supports 15.0-15.1.1 A12-A15. Rootless jailbreak supports some plug-ins. Some unsupported plug-ins need to be updated by the plug-in author to support rootless environments. This version integrates Slieo, TrollStore, ssh, libsubstitute, Libhooker, etc
Credits
@LinusHenze @jaakerblom @zhuowei @tihmstar @CStar_AD @Jakeashacks @opa334dev