jailbreaktoday.com
jailbreak.com is one of the popular survey scams for iOS users. Through this article, you will be able to get all related information about this scam site "jailbreaktoday.com".
Here is the link to the Jailbreaktoday website:
https://jailbreaktoday.com
Once you visit the website it will be like this.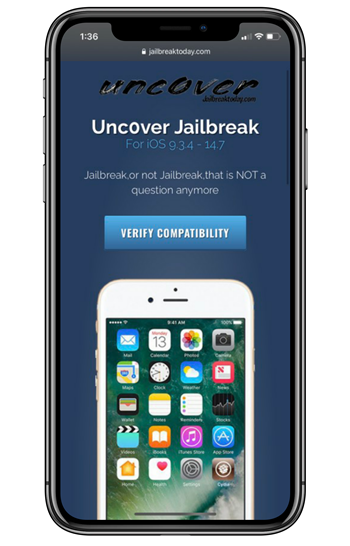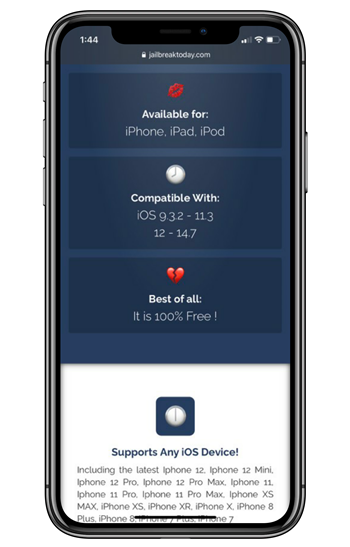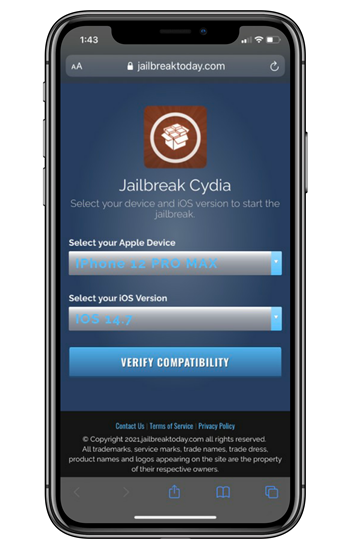 It says "Unc0ver Jailbreak for iOS 9.3.4 to 14.6". That is, they claim to support iOS 14.6 as well as iOS 14.4, 14.5, and 14.5.1 iOS versions, which official jailbreaks are not yet supported. Official jailbreak tools support iOS versions up to 14.3.
What is the official unc0ver website?
You can visit the official unc0ver website by clicking here.
The majority of people aren't aware of the official website of unc0ver jailbreak. So, they tend to jailbreak via scam sites like this but ultimately get nothing. 
As you wish to jailbreak your iOS device via the unc0ver jailbreak tool, you must first get Alstore or Filza to sign unc0ver jailbreak directly from a website.
If you are an iOS lover and you want to enhance the features of your iPhone or iPad, you can simply jailbreak your iOS device using official jailbreak tools like unc0ver, chekra1n, Taurine, etc. so that you will be able to feel the awesome features of jailbreaking.
But as long as you try to jailbreak through a scam site like this, you will get nothing in the end. Now, let us see how jailbreaktoday.com works.
How to jailbreak via jailbreaktoday.com?
Let's see the steps to jailbreak via jailbreaktoday.com.
Step 1: As the first step you have to open the Safari browser and visit the website "jailbreaktoday.com".
Step 2: Then what you have to do is, verify the compatibility; of both device and iOS versions.
Step 3: After selecting the device and iOS version, tap on "Verify Compatibility".
Step 4: Once it is verified, you will see the "Jailbreak" button. You need to tap on it.
Then the jailbreaking process seems to have started.
Step 5: So now, in order to finish the jailbreaking process, you will need to complete a human verification process!
Note: Official jailbreak will never ask you to complete a human verification process.
In order to complete the human verification process, you will have to download two apps by following the exact instructions and it should be done at the allotted time.
After installing those apps, you will have to restart your device.
That's it!
It seems simple right? But in the end, you will not be able to get anything other than plenty of apps.
Is Jailbreak Today legit?
In fact, jailbreaktoday.com is a scam site that claims that you can jailbreak your iOS device but proves nothing. Scam sites like this, ask you to complete surveys and they make money.
This is not completely safe because sometimes it can be malware.
We strongly advise you to stay away from these websites if you love your device. If you want to jailbreak, you can do it using an official jailbreak method. Don't try to do it easily, try to do it correctly. So that you will not end up getting anything.
Furthermore, an official jailbreak for iOS 14.6 has not yet been released. It shows that this "jailbreaktoday.com" is an obvious scam! Please stay away from it.
Other popular scam sites
jailbreak-iphone.com
ijailbreaking.com
ijailbreakpro.com
ijailbreakpro.net
ijailbreaktool.com
ios-jailbreak.com
ineedjailbreak.com