unc0ver.vip
Unc0ver.vip is a popular survey scam for iOS users. From this article, we are going to look at unc0ver.vip which is apparently an uncover jailbreak directly from the browser.
Unc0ver official website
Because there are a lot of unc0ver websites with different domain extensions like, unc0ver.dev, unc0ver.vip, unc0ver.org, unc0ver.ink, etc, people get confused about the unc0ver official website. But the official unc0ver website is "unc0ver.dev".
You must keep in mind that you cannot jailbreak directly from a website through unc0ver. You must get alstore or filza first to sign unc0ver jailbreak directly from a website.
unc0ver.vip vs unc0ver.dev
If you visit the website unc0ver.vip, it seems surprisingly similar to the uncover jailbreak official website.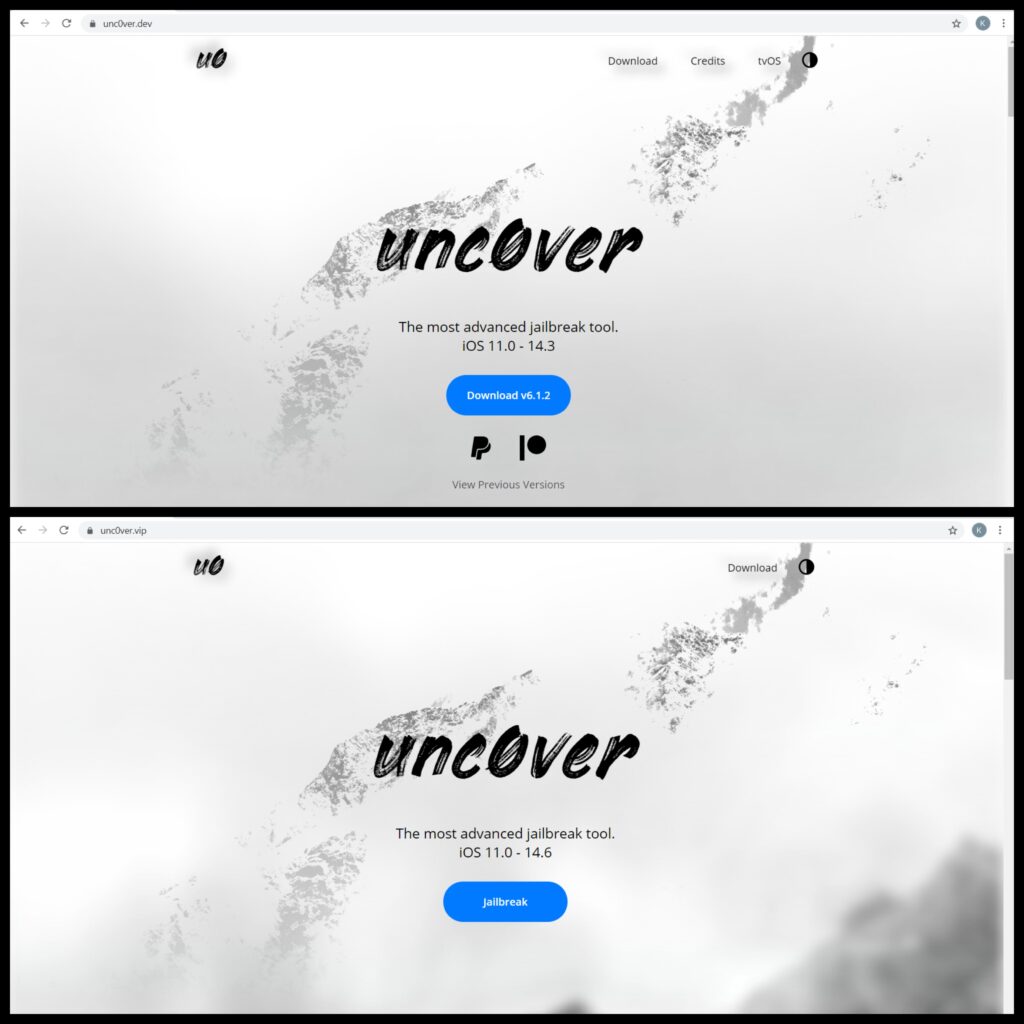 They look completely similar, right? But if you take a look at it intently, you can see that they claim to support ios 14.6.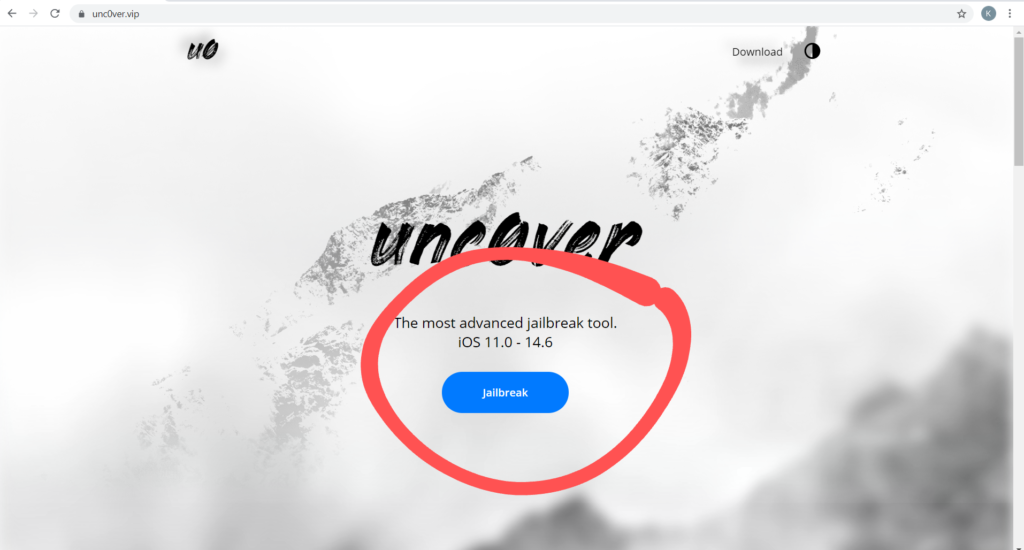 That means, it will work on iOS 14.4, 14.5, 14.5.1, and also iOS 14.6 which is currently the latest version of iOS which official jailbreak does not support. Official jailbreak supports iOS versions 14.3 and lower.
How does unc0ver.vip work?
If you check on youtube, you will find thousands of videos which say how to jailbreak through the unc0ver.vip website. Unc0ver jailbreak iOS 13, Unc0ver jailbreak iOS 14, Unc0ver jailbreak iOS 14.6, unc0ver releases and so on.
Step 1: As the first step they will show the address unc0ver.vip and advise you to head over to the website.
Step 2: Then what you have to do is click on the "Jailbreak" button.
They will show you the device reboots and you are jailbroken. And they show Cydia as well. Cydia is the default app manager for unc0ver jailbreak.
But, once you click on the jailbreak button, nothing will happen in the browser other than trying to download a file. The file will try to download on your device.
And it says it is verified! Lots of people got fooled by this thinking that it is verified by unc0ver team. But the thing is, it is verified because the domain name of the website has SSL, not because it is created and verified by the unc0ver team.
So, what this is trying to install on your device is another website and that website is installed.unc0ver.vip!
It looks very very similar to the original unc0ver interface. That is how lots of people are deceived because it looks completely like the user interface of unc0ver official.
And also yes, it works! It works on the browser, but it will not jailbreak your device.
Once you click on the "Jailbreak" button it will show a pop-up which says "Jailbreak nearly finished."
But the official unc0ver will never show a pop-up.
Once you click continue, there will be a human verification to finish the jailbreak.
You need to verify that you are human and those are surveys! It is a very common scam.
So, the unc0ver.vip is a survey scam and we advise you to stay away from these scams.
Is unc0ver.vip safe?
In fact, unc0ver.vip is completely fake and we strongly advise you not to try it because it can even be malware.
It is a copy of unc0ver.dev. Which claims iOS 14.6 support and it will want to install an unsigned profile and will ask you to complete a survey.
if you have come upon unc0ver.vip, unc0ver.ink, unc0ver.org, or whatever other than unc0ver.dev the official uncover website, do not use it, it is a scam. It will not be safe.
They will show a pop-up and verification process there but the official unc0ver will never show a pop-up. Also, you don't need to complete any verification processes.
Why unc0ver.vip?
Most importantly, iOS users aren't aware of the official unc0ver website. They don't know the exact process of jailbreaking their iOS device. They are just following videos and looking for the easiest ways to jailbreak.
So, because there are thousands of scams and they are pretending like they are real, users tend to use these scams due to lack of knowledge.
You must get unc0ver jailbreak via Altore or Filza. That is the most safe process of jailbreaking your iOS device via unc0ver.
Popular unc0ver scams
unc0ver.ink
unc0ver.org
unc0ver.vip
unc0ver.cc