Sideloadly Cydia Impactor (Alternative

)

Sideloadly is a Cydia Impactor alternative tool for iOS devices and it's compatible with Windows 10. Follw the step for install IPA to your iPhone and iPad.
Compatible iOS versions
iOS 14.4, iOS 14.3, iOS 14.2, iOS 14.1, iOS 14.0.1, iOS 14, iOS 13.7, iOS 13.6.1, iOS 13.6, iOS 13.5.1, iOS 13.5, iOS 13.4.1, iOS 13.4, iOS 13.3.1, iOS 13.3, iOS 13.2.3, iOS 13.2.2, iOS 13.2, iOS 13.1.3, iOS 13.1.2, iOS 13.1.1, iOS 13 and all iOS versions from iOS 8.
Important
Sideload to work on free/normal Apple Developer accounts,
We also recommend using Sideload on a disposable Apple account for now.
Please make sure you have iTunes installed.
If you do not, install the non Microsoft Store version from
Download iTunes 12.4.3 for Windows (64-bit )
Download iTunes 12.1.3 for Windows (32 bit)
Download Sideloadly tool
Sideloadly for MacOS Coming soon!
Note – Currently sideloadly works on Windows operating systems only.
How to install IPA file with Sideloadly tool
Step 01 – Download Sideloadly from above buttons.
Step 02 – Connect your device to the computer.
Open the Sideloadly Exe File.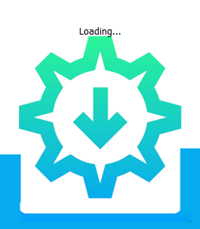 Step 03 – Drag the IPA into the Sideloadly tool.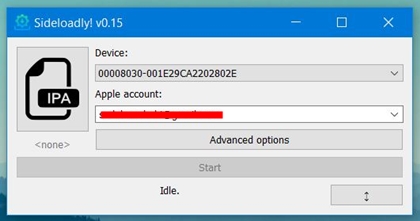 Step 04 – Now enter your Apple ID & password. Then, it will start to install iPA app on your device.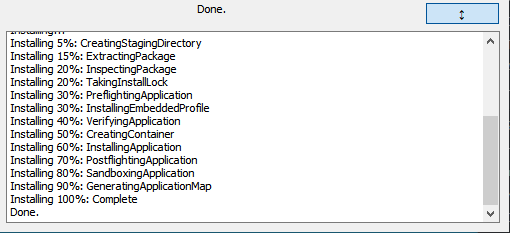 Step 05 – Once the installation is done, the IPA file will be available on your device home screen. Before open the app you need to trust the developer profile.
General — > Settings — > Profiles & Device Management — > Trust the Enterprise App.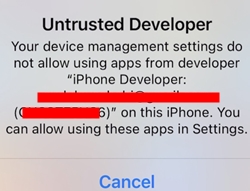 Sideloadly Features
Ability to sideload apps with a free or paid Apple Developer account
Ability to save your credentials for easy & quick sideloading
Drag & drop. IPA support
Change the minimum iOS version
Remove restriction on supported devices
Change the app name on your home screen
Change the application bundle ID to allow multiple/duplicate apps installs Jailbreak only installation option
UIFileSharingEnabled option URL Scheme to easily download and sideload an IPA
Installation logs for easier troubleshooting
More to be added based on community suggestions
IPA library Links For –
---
Special thanks to
AltStore for the iOS 13 workaround & AltPlugin
@KevinIssaDev for the UI ideas
And a big thank you to everyone who has supported us so far!
---
iOS 13 / iOS 13.1.1 / iOS 13.1.2 / iOS 13.1.3 / iOS 13.2 / iOS 13.2.2 / iOS 13.2.3 iOS 13.3 and iOS 13.3.1 / iOS 13.4 / 13.4.1 / iOS 13.5/ iOS 13.5.1/ iOS 13.5.5 Beta 1 / iOS 13.6 / iOS 13.6.1 / iOS…"/>
Sideloadly Cydia Impactor alternative for windows OS to install third-party IPA files on iPhone, iPads, iPods.
Sideloadly tool is a Cydia Impactor Alternative, it's support for Windows 10 and iOS 14 all versions. download Sideloadly tool.