ballpa1n Jailbreak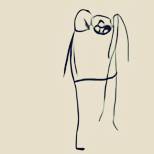 This is a fake Jailbreak webkit rootfs MOUNT implemented into WEBKIT flower sileo 2 JAILBREAK Flexed biceps, New AND improved Sup3rCursus rewrite for WEBKIT exploitation!
Fugu16 Code TRANSLATED into webkit access via exploitation SoC Display Drivers
You can download ballpa1n Jailbreak IPA to your iPhone / iPad directly from the Senumy IPA Library.
---
Download ballpa1n Jailbreak IPA from your computer to install it using Altstore, Sideloadly, TrollStore, Scarlet, and Esign.
How to Install ballpa1n IPA File.
Screenshot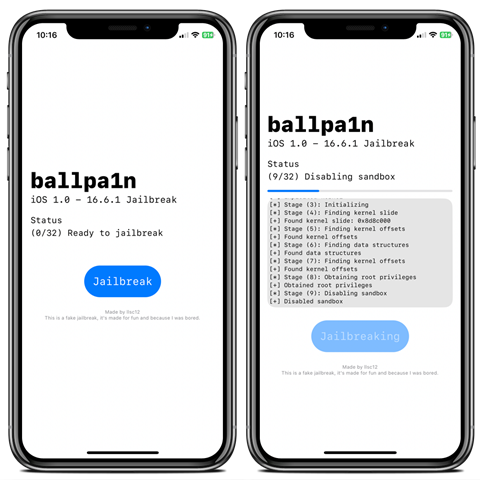 Compatibility iOS & iPadOS
iOS 16.7, iOS 16.6.1, iOS 16.6, iOS 16.5.1, iOS 16.5, iOS 16.4.1, iOS 16.4, iOS 16.3.1, iOS 16.3, iOS 16.1, iOS 16.0.3, iOS 16.0.2, iOS 16.0
iOS 15.7.6, iOS 15.7.5, iOS 15.7.4, iOS 15.7.3, iOS 15.7.3, iOS 15.7.2, iOS 15.7.2, iOS 15.7.1, iOS 15.7, iOS 15.6.1, iOS 15.6, iOS 15.5, iOS 15.4.1, iOS 15.4 , iOS 15.3.1, iOS 15.3, iOS 15.2.1. iOS 15.2, iOS 15.1.1, iOS 15.1, iOS 15.0.2 , iOS 15.0.1, iOS 15.0
iOS 14.8 , iOS 14.7.1, iOS 14.7, iOS 14.6, iOS 14.5.1, iOS 14.5, iOS 14.4.2, iOS 14.4.1, iOS 14.4, iOS 14.3, iOS 14.2.1
iOS 14.2, iOS 14.2, iOS 14.1
iOS 13/ iOS 13.1/ iOS 13.1.1/ iOS 13.1.2/ iOS 13.1.3/ iOS 13.2/ iOS 13.2.1/ iOS 13.2.2 / iOS 13.2.3/ iOS 13.3/ iOS 13.3.1/ iOS 13.4/ iOS 13.4/ iOS 13.4.1/ iOS 13.4.1/ iOS 13.5/ 13.5.1/ iOS 13.6
Compatibility Devices
iPhone 14, iPhone 14 Plus, iPhone 14 Pro, iPhone 14 Pro Max, iPhone 13, iPhone 13 Mini, iPhone 13 Pro, iPhone 13 Pro Max, iPhone 12, iPhone 12 Mini, iPhone 12 Pro, and iPhone 12 Pro Max, iPhone 11 Pro Max, iPhone 11 Pro, iPhone 11, iPhone Xs, iPhone Xs Max, iPhone XR, iPhone X, iPhone 8, iPhone 8 Plus, Phone 7 & 7 Plus, iPhone 6S & 6S Plus, iPhone 6 & 6 Plus, iPhone SE