Fugu15 Jailbreak
Great exciting news for jailbreakers!
There is a new Fugu15 Jailbreak, which supports iOS 15 – iOS 15.4.1 versions. You will find all the related information about this Fugu15 jailbreak like supported devices, supported iOS versions, features, and all, from this page.
Linus Henze @LinusHenze from Koblenz, Germany is the developer of this newest Fugu15 jailbreak and he has started a new stage of iOS jailbreak history by releasing Fugu14 Jailbreak.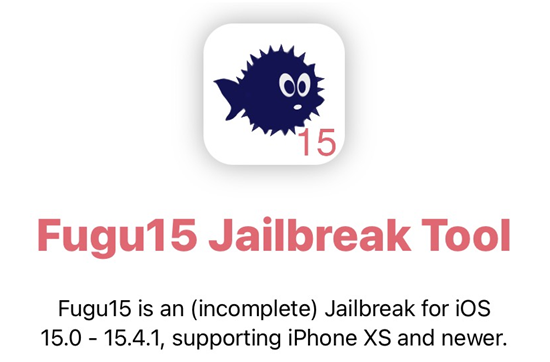 What is Fugu15?
Fugu15 is a semi-untethered permasigned jailbreak for iOS 15. Supports up to iOS 15 – iOS 15.4.1
It contains a code-signing bypass, kernel exploit, kernel PAC bypass, and PPL bypass.
Additionally, it can be installed via Safari, i.e. a computer is not required, except for a Web Server that hosts Fugu15.
Please note that Fugu15 does not support tweaks (no tweak injection library).
Compatibility devices iOS Versions of Fugu15
iPhone Xs Max: iOS 15.4.1
iPhone 11: iOS 15.4.1
iPhone 12: iOS 15.4.1
iPhone 12 Pro Max: iOS 15.4.1
iPhone 13: iOS 15.1 (See bugs below [WiFi bug)
Other devices are probably supported as well. Non-arm64e devices are not supported.
How to Install Sileo on Fugu15 jailbreak
You can download Fugu15 IPA from the following button.
Step 01. Install Fugu15 through TrollStore.
Step 02. Download LibTerm from App Store.
Step 03. Open Fugu15 App and click Jailbreak, if you see "Jailbroken" in red color.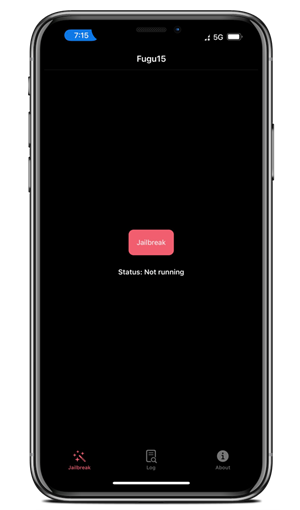 Minimize Fugu15 App and open LibTerm.
Step 04. Type the "NC 127.1 1337" command (without quotes) in LibTerm to connect iDownload, then type the "bootstrap" command, then "uicache -r".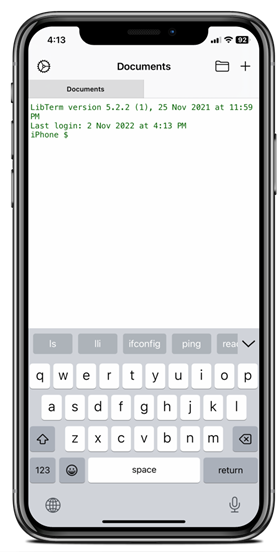 Step 05. Now your device will reboot/respring, if rebooted, open the Fugu15 App again and click Jailbreak. Now you can see Sileo App on your home screen!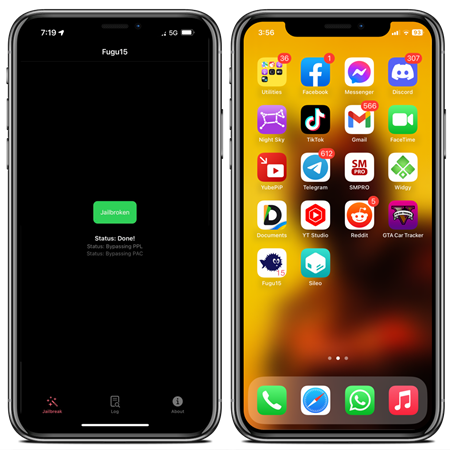 Thanks to @LinusHenze for the first A12+ jailbreak on iOS 15!

fugu15 Related News
fugu15 demo by Linus Henze
iOS 15 for support tweaks
There are multiple methods to getting tweak injection working on iOS 15. Most notably, with a tethered jailbreak. Since we don't have a proper rootless tweak injector yet, we cannot use semi-tethered or semi-untethered jailbreaks as of now.