Tools for iOS
Get iOS tools for free on your iPhone/iPad. Many iOS users depend on the Winra1n Jailbreak tool and Palera1n UGI Tool to unlock both free and premium iOS tools compatible with iOS 15, iOS 16, and iOS 17. x.
On this page, we introduce new third-party tools. Like other tools in its category, you can easily download it onto your iOS device (iPhone/iPad) without the need for jailbreaking or any special devices.

Winra1n
WinRa1n Tool is a Windows-based iOS Jailbreak tool for iOS 12.4 through iOS 16.7.2.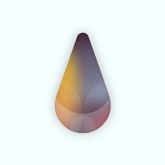 palear1n UGI
 palera1n GUI tool version has been released and supports macOS Catalina & Linux

Cowabunga Lite
Cowabunga Lite for iOS 17 – 16, 15 & 14 for Installing themes & Tweaks, without jailbreak.