WeatherHTML
WeatherHTML v2.0.2 customize your Home Screen and lock Screen (without jailbreak) Download the files below and head to our customization guide to enjoying no jailbreak iPhone customization on iOS 15.1 / iOS 15.0.2 / iOS 15.0.1 / iOS 15.0 and iOS 14.3 Check our theme gallery and see how awesome your iPhone can be.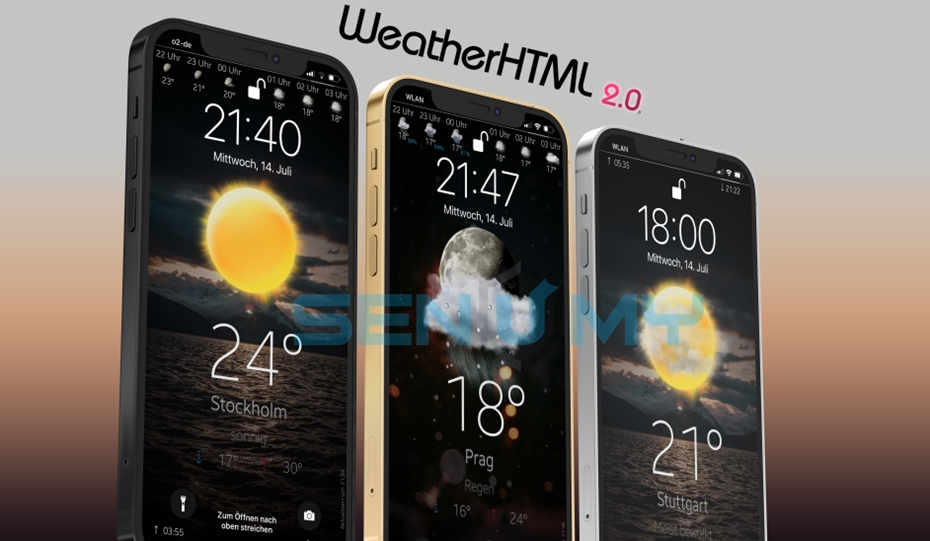 WeatherHTML2.0 Compatible iOS versions :
iOS 15.1 / iOS 15.0.2, iOS 15.0.1, iOS 15.0, iOS 14.8, iOS 14.7.1, iOS 14.7, iOS 14.6, iOS 14.5, iOS 14.4.2, iOS 14.4.1, iOS 14.4, iOS 14.3
WeatherHTML2.0 Compatible Device Models :
iPhone 13 mini, iPhone 13, iPhone 13 Pro, iPhone 13 Pro Max
iPhone 12 mini, iPhone 12, iPhone 12 Pro, iPhone 12 Pro Max
iPhone 11, iPhone 11 Pro, iPhone 11 Pro Max, iPhone XS, iPhone XS Max, iPhone XR, iPhone X
iPhone 8, iPhone 8 Plus, iPhone 7, iPhone 7 Plus, iPhone 6s, iPhone 6s Plus, iPhone SE (1st gen), iPhone SE (2nd gen)
How to install WeatherHTML v2.0.2 & Change Themes
Step 01. First, you need to join the INNOVATION discord channel.
link – https://discord.com/invite/j72kNdTrnR
Download WeatherHTML2.0 files.
Step 02. Save it to iCloud Drive
Save it to /Shortcuts/iOSWeather/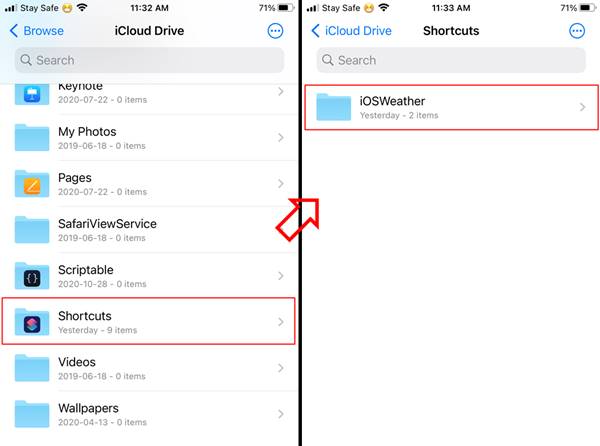 Step 03. Extract from there
Step 04. Copy and paste HTML2.0 file to iOS Weather Folder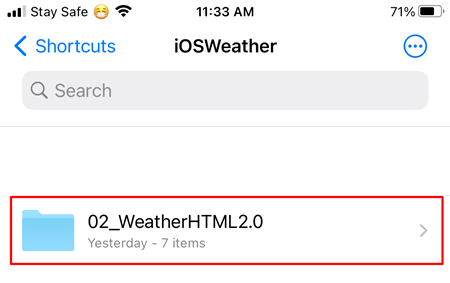 Step 05. Run three shortcuts.
Step 06. Go To Shortcut gallery and run Weather HTML2.0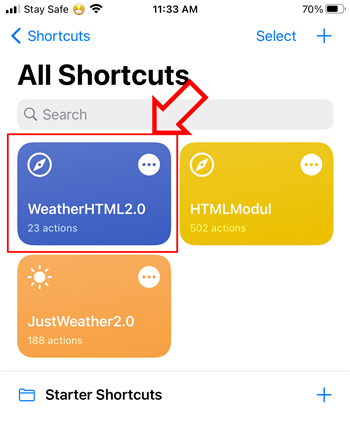 Step 07. Tap allows for all popup messages
Now Check your Lock Screen Now enjoy!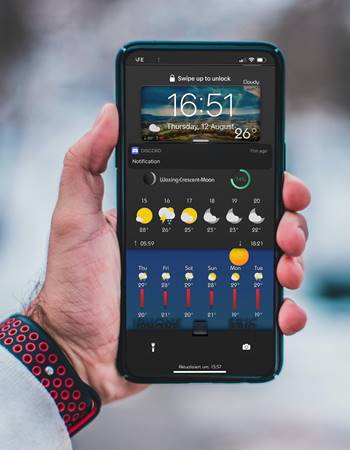 How to change Home Screen & Lock Screen (other weatherHTML2.0 files)
Once you join the INNOVATION discord channel, you can get all the download links under the gallery section.
Requirements:
Optional you can add a Theme Selector to switch between themes:
Download Jayson from the App Store. (Or you can do this with the Textastic paid app )
Download themes from the innovation discord channel
Then Open the 00_theme.json in the main folder and you will see one part for the lock screen and one part for the home screen.
Add the folder name (exactly – case sensitive) of the theme you want for the lock screen or home screen and activate with 1, 0 is deactivated.