DarkRa1n iCloud Bypass Tool
DarkRa1n is a Semi-tethered or tethered iCloud Bypass tool, you can use to iCloud bypass activation lock for A9-A11 (Checkm8 devices) running iOS 15.0-16.2
Developer By @ios_euphoria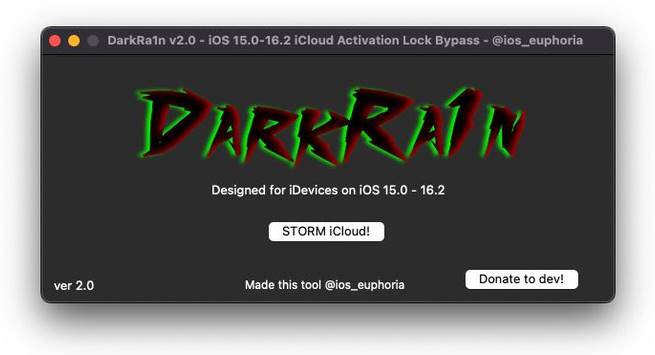 Make sure the following are with you
Tethered or Semi-Tethered Works.
No Signal, this is free. Don't use a sim!
No need to change the Serial Number.
Mac OS Only GUI. Linux is in development.
DarkRa1n support devices:
iPhone 5S, iPhone 6, iPhone 6 Plus, iPhone 6S, iPhone 6S, Plus iPhone SE 1 gen,
iPhone 7, iPhone 7 Plus, iPhone 8, iPhone 8 Plus iPhone X,
iPad 5 gen iPad 6 gen iPad 7 gen iPad Air iPad Mini 2 iPad Mini 3 iPad Mini 4 iPad Pro 1 & 2 gen
DarkRa1n support iOS version:
iOS 16.2, iOS 16.1.2, iOS 16.1.1, iOS 16.1, iOS 16.0.3, iOS 16.0.2, iOS 16.0.1, iOS 16, iOS 15.7.2, iOS 15.7.1, iOS 15.7, iOS 15.6.1, iOS 15.6, iOS 15.5, iOS 15.4.1, iOS 15.4, iOS 15.3.1, iOS 15.3, iOS 15.2.1, iOS 15.2, iOS 15.1.1, iOS 15.1, iOS 15.0.2, iOS 15.0.1, iOS 15.
Downloads for Darkra1n
Make sure 1st use palera1n Jailbreak & palera1n GUI Tool, on your iCloud-locked device first, then run DarkRain, then jailbreak again and that's it.
How to use the Darkra1n iCloud Bypass tool?
Step 01. Download the Darkra1ni Cloud Bypass tool & Palera1n GUI tool on your Mac machine.
Step 02. Now open your terminal type cd space and then drag and drop the palera1n GUI folder.
Step 03. After typing bash space and drag and drop the install .install_deps5.sh file > enter > type your password.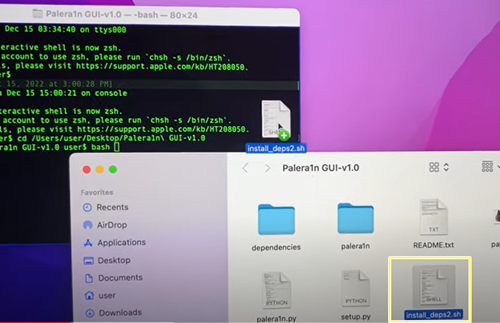 Step 04. Now install the command line prompt. (takes time for files to install)
Make sure you have the following installed: Execute each in the terminal!
brew install python3
pip3 install tk
pip3 install Pillow
sudo xattr -rd com. apple. quarantine PALERA1N FOLDER PATH HERE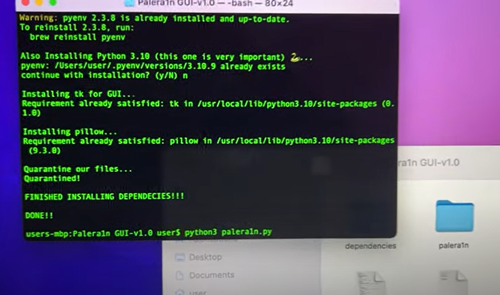 You don't have to install pillow or python3 you're not in this folder so make sure.
Step 05. Now enter > Boom > auto open palera1n GUI tool.
Step 06. Connect your iOS device > Pair iDevice >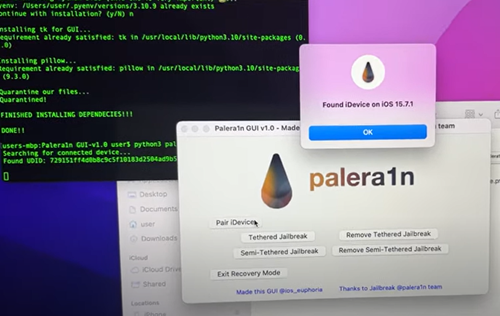 Step 06. Select the semi-tethered or tethered jailbreak > enter your iOS vision> Now follow the terminal process.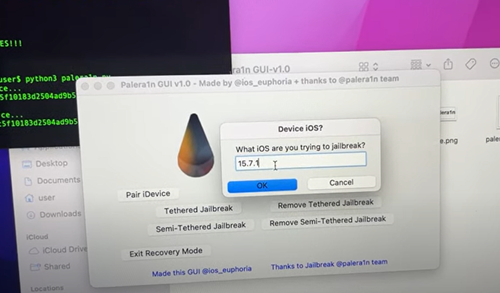 Step 7. Now Run the Palera1n script to jailbreak your iOS 15 – 16.2 device.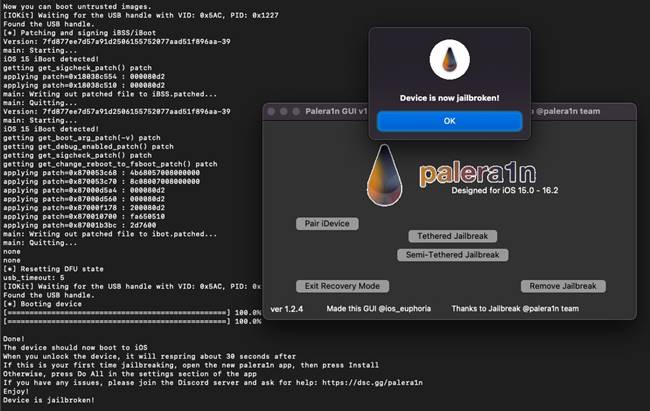 Step 8. Ok! Now open a new terminal and drag and drop the DarkRa1n folder > enter
Step 9. Type python3 DarkRa1n.py
Step 10. Now open the Darkra1ni Cloud Bypass tool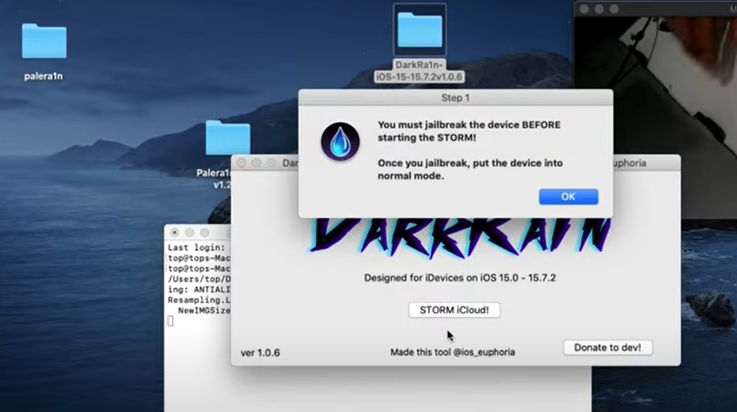 Step 11. Click > STORM iCloud! > Please put your device into DFU mode.
Step 12. Then click OK to begin the STORM.
OK! iOS 15.0 – 16.2 Patch done!
Finally, step, Re-jailbreak your device (palera1n jailbreak process)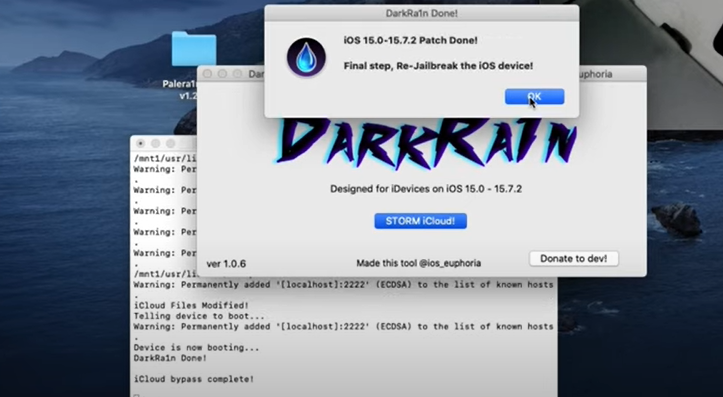 Enjoy! 🙂
How to Use Darkra1n iCloud Bypass tool Video Tutorial.